A Courteous Guest
Objectives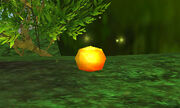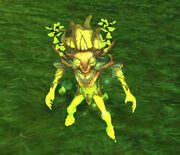 Gather 8 Ripe Oranges from the orange groves south of Tian Monastery.
Description
I heard, I heard! The High Elder wants you to train with us!
There's going to be a banquet for us, the trainees... and you should probably bring a gift, as a sign of courtesy.
The oranges in the grove south of the temple are extra-sweet right now. Brimg some back, for the banquet.
Rewards
Progress
Are you ready for the banquet? I can't wait.
Completion
These will do perfectly. What a thoughtful gift, <name>!
Me? I'm bringing beer, of course.
Gains
Notes
From Lin's position, head southeast down the stairs to the lower level. Plenty of oranges on the ground, and Greenwood Thieves have stolen others.
Progression
Optional breadcrumb:

 [85] Tian Monastery
 [86] 

The High Elder

 [86] 

A Courteous Guest

 [86] 

The Great Banquet

Complete all of:

 [86] 

Groundskeeper Wu

 [86] 

A Proper Weapon

 [86] 

A Strong Back

,  [86] 

A Steady Hand

,  [86] 

And a Heavy Fist

 [86] 

Perfection

 [86] 

Attention

Single-target and group combat

 [86] 

Flying Colors
Patch changes
External links