As part of the Unified Community Platform project, your wiki will be migrated to the new platform in the next few weeks. Read more here.
A Summons From Moonglade
Objectives
Meet Hamuul Runetotem at the Moonglade.
Description
<Name>, Your presence is requested at Moonglade at once.
We are preparing for a ritual of great importance and will require your assistance.
I will meet you there, so please come with haste.
Rewards
Completion
<Name>, I'm pleased you came on such short notice.
We have a great undertaking here in the Moonglade that is about to begin, one in which you will play a key role.
Gains
Notes
As you walk around Dalaran over the Broken Isles, Hamuul will spawn and follow you, offering this quest.
Archdruid Hamuul Runetotem says: Greetings, <name>. It is fortunate I found you. Your presence is requested at Moonglade.
Archdruid Hamuul Runetotem says: I'll meet you there as soon as you conclude your business in Dalaran.
The easiest way to get to Moonglade is, obviously, by casting
[Teleport: Moonglade]. Hamuul will conveniently await you at the point where the spell teleports you, at [56, 32]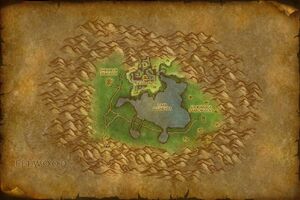 .
Progression
Level 98
Level 101
Level 103
Level 110
Patch changes
External links