Andorel Sunsworn
Andorel Sunsworn is a blood elf quest giver first found a little north of the Northern Rocketway Exchange in Azshara[42.6, 23.8]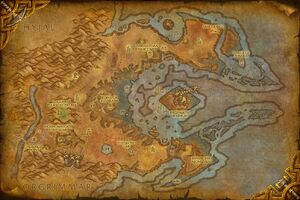 but now is found in Valormok.[13, 64]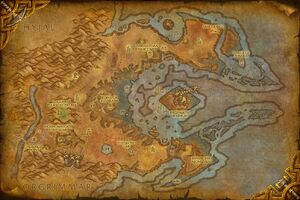 You must also speak to him to get the
 [Ambassador Disguise] for

 [17] The Blackmaw Doublecross.
He was present during the Legion Invasions.
Quests
 [18] 

Amberwind's Journal

 [20] 

Commando Drop
Quotes
The ruins scattered throughout this area are remnants of the night elven civilization at its former peak. They are a treasure trove of information for those who study the arcane.
And it would seem they have attracted the attention of a most unusual group of night elven mages. Yes, you heard me <race> - night elves are trying to reclaim their magical heritage! I would find it amusing but for the terrible potential should they discover anything of value here.
"If you ask me, the night elves lost this area ten thousand years ago. Their expulsion today at our hands is merely a formality."
Once we've rid the area of these intruders, we can commence our removal of the night elves from our land.
Patch changes
External links