As part of the Unified Community Platform project, your wiki will be migrated to the new platform in the next few weeks. Read more here.
Angry Sprite
Angry Sprites spawn after a player interacts with the Neverending Spritewood that spawns at around [47.2, 73.3]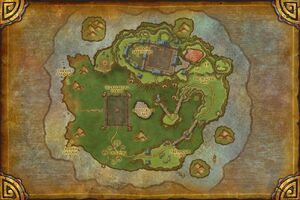 , east of the tree surrounded by Nice Sprites. They only have ~200,000 health, so take out as many as possible. At the same time, Scary Sprites spawn as well.
Abilities
  Nature's Wrath 15 yd range — The wrath of Nature strikes the target, inflicting Nature damage to all enemies within 0 yards of the target. 2.5 sec cast (5 cooldown)
Notable drops
Patch changes
External links