Back to the Sty
Objectives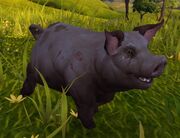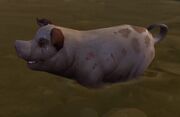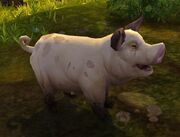 Find Jian, Ling, and Smelly.
Description
I try to keep an eye on my stock, but every once in a while some of them sneak away. With all the confusion these virmen are causing, I may have let my guard down for a few moments, and some of my pigs escaped.
Care to look for them? I'd start by looking down the hill, to the west.
Rewards
Progress
Have you found them? There should be three missing, I think.
Completion
There they are! Back into the sty with you three, now!
<Liang looks up at you.>
Thank you, neighbor. I'm truly grateful for your assistance.
Gains
Notes
Pick up

 [87] The Meat They'll Eat before getting started. Head down to the southwest to the combined turtle-and-mushan area and get started. The pigs are also spread out in the area, but more-or-less fixed to one location. On the return to Thunderfoot Ranch, Chen and Li Li are in attendance. Li Li is still rather annoyed at Chen's pace:
Li Li says: Here we are, FINALLY setting foot in our ancestral home, for the first time in our lives, and you want to stop and rest by a PIG FARM?
Chen Stormstout says: Be patient, Li Li. If we explore Pandaria too quickly, we will quickly run out of Pandaria to explore.
Li Li says: That... barely even makes sense! You're just saying that because you're lazy and old!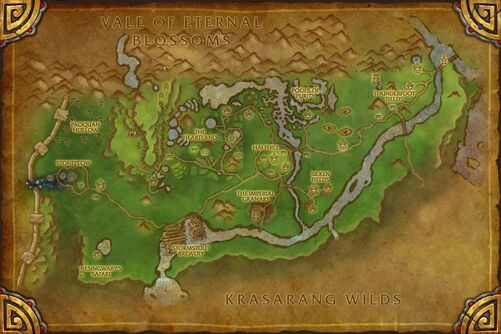 Progression
Optional breadcrumbs:

 [87] They Call Him... Stormstout,

 [87] His Name Was... Stormstout
Patch changes
External links