As part of the Unified Community Platform project, your wiki will be migrated to the new platform in the next few weeks. Read more here.
Bhag'thera
Bhag'thera was prior the cataclysm/MoP a hostile level 40 panther with 1,753 health found either north[49, 23]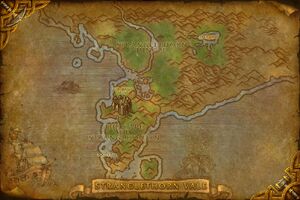 or southwest[47, 28]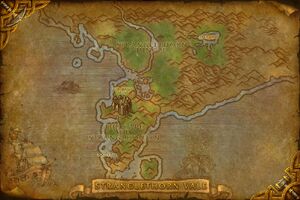 of the Mosh'Ogg Ogre Mound.
He is now level 28 with 5118 health and found in 3 new locations: [65, 42]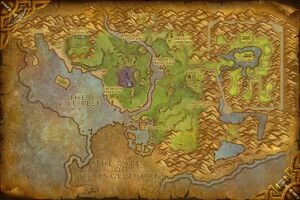 ,[64, 37]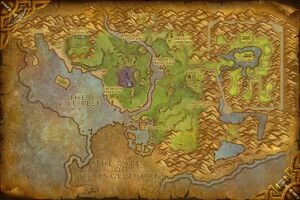 and [61.8, 50.6]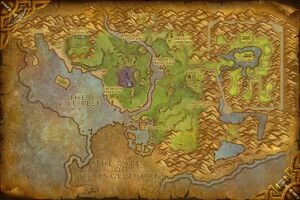 .
Sir S. J. Erlgadin wants Bhag'thera's fang.
Quests
Drops
Trivia
This mob's name comes from Bagheera, the black panther from Rudyard Kipling's The Jungle Book. Kipling in turn got the name from the Hindu word for panther - "bagheera".
External links