Birchus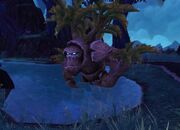 Birchus is a Draenor ancient found in Gorgrond. Upon completing his quests, he is seen as a vendor in the Frostwall and Lunarfall garrisons.
Quests
Sells
Birchus becomes a food vendor while in the commander's garrison.
Quotes
Gossip
Main article: Ambassador to the Ancient#Notes
During quests
I beg of you, <class>, use the Heart for its true purpose! The favor of Dionor will be quite tremendous indeed!
After quests
He didn't kill us! What an incredible reward! We live to sprout another day.
Thank you for your service to the Overgrowth, <name>! I wish to personally repay you for your efforts. Perhaps I can grow you some special fruits or something. DO you have a home I can visit?
Patch changes
External links