Canal Tailor and Fit Shop
Canal Tailor and Fit Shop is a clothing shop found in the Canals district of Stormwind. [57, 66]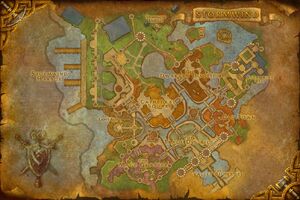 They are known to provide the cloth armor for Lionheart Armory, especially their knitted shirts and pants. The shop is owned by the Schneider family.
NPCs
Notes and trivia
Lisbeth sells three dresses and three shirts. Rema has a quest for very low level players that ends at Larson Clothiers.
"Schneider" means tailor in German.