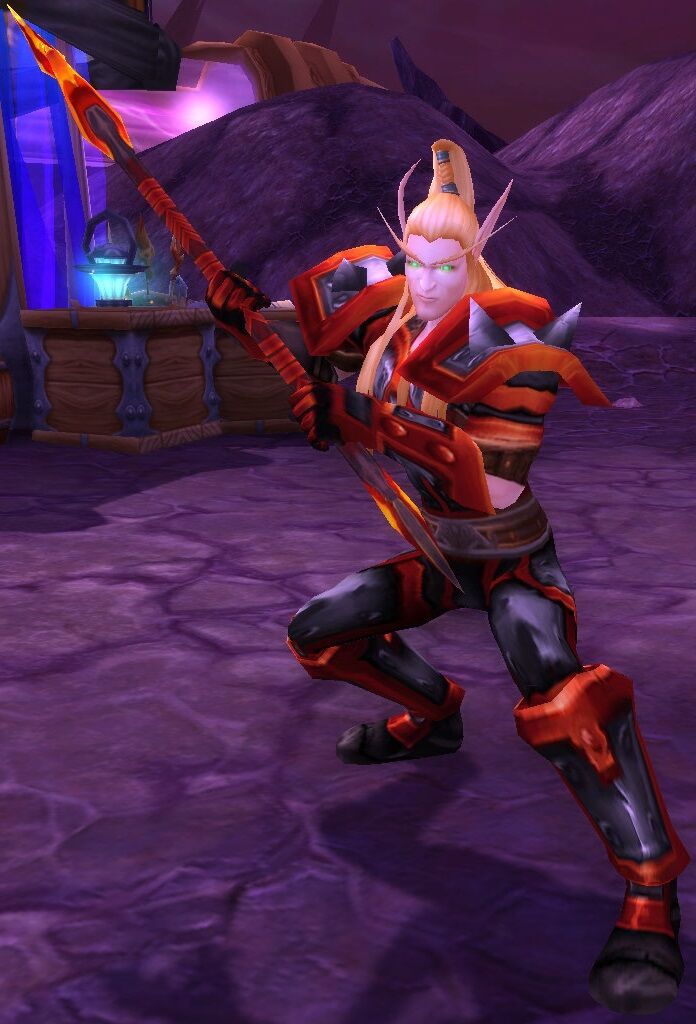 Captain Arathyn is a blood elf patrolling outside Manaforge B'naar in Netherstorm.
Abilities
  Summon Azurebeak — Summons 1 Hawkstrider to accompany the caster until dismissed.
  Whirlwind — Attacks nearby enemies in a whirlwind of steel that lasts 2 sec and inflicts 110% Weapon damage.
Objective of
Quotes
I love the smell of nether in the morning.

It smells like...

...victory.
Notes
Patch changes
External links