Cenarion Aid
The subject of this article was removed from World of Warcraft in patch 4.0.3a.

This includes items and quests that can no longer be obtained or are now deprecated.
The in-game information in this article is kept purely for historical purposes.
Cenarion Aid

Start
End
Level
Category
Experience
Next

  [52] Of Coursers We Know
Objectives
Description
It is the way of the divine to help those in need. The how is insignificant—only the why matters.
The Cenarion Circle has such a need. Speak with Ogtinc to lend aid to their plight. He resides atop the cliffs to the northeast of the Ruins of Eldarath in Azshara.
Completion
Your arrival has lifted a weight from my shoulders. We have much to do.
Notes
Ogtinc is found at [42.4, 42.7]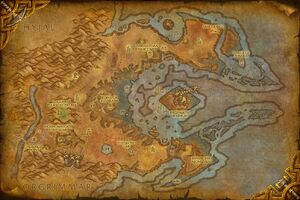 .
Progression
Patch changes
External links