Codemaster's Code (quest)
Objectives
Obtain the Codemaster's Code.
Description
<Name>, the bonds holding Magatha are specially encoded. She can only be released if we get those codes.
There's a device near Codemaster Deethuk in the Bulwark to the southeast. It contains the codes.
Please obtain them.
Rewards
You will receive: 65
Progress
Do you have the codes to the Elder Crone's bonds?
Completion
Good. Now there's only one thing left to do.
Notes
Pick up

 [45] Behind You! before heading out to acquire the

 [Bulwark Disguise], which will make this much easier. The code device is at [31.2, 59.8]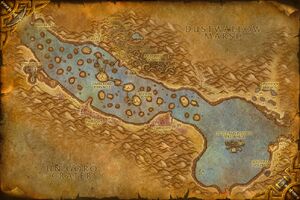 to the southwest of the ramp heading up, but before reaching the bigger camp to the southwest.
His code is the Fibonacci sequence...
Progression
Patch changes
External links