Crumbling Depths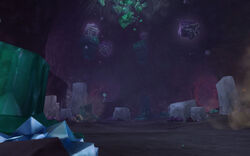 The Crumbling Depths[58, 26]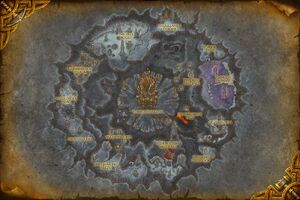 is a massive cavern of tunnels under the Scoured Reach in Deepholm. The tunnels contain dangers that even the Stone Lords fear,[1] such as the gyreworms. Shale spiders are also found within the tunnels.
This cavern is filled with many different types of crystals.
Notes
Mounts are allowed, but only ground mounts.
Gallery
References
^  [83] 

Depth of the Depths