As part of the Unified Community Platform project, your wiki will be migrated to the new platform in the next few weeks. Read more here.
Darting Hatchling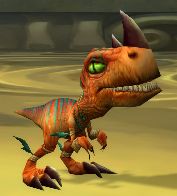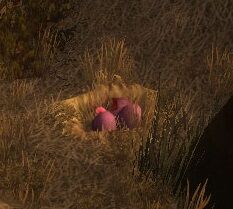 Source
This item is found within the Dart's Nest an infrequently spawned object in Dustwallow Marsh. The spawn location appears to be close to where Dart, a rare mob raptor appears. However reports are that they are not on the same timer.
It can also appear on the Black Market Auction House.
Pet Journal
Rarely leaves nest until maturity. Enjoys conducting pranks on the nearby Razormaw nest.
Battles
Trivia
Occasionally it will "dart" off into the distance at a high speed and run around in a circle before returning.
Patch changes
External links
Battle pet types
Beast battle pets