Defungination
Objectives
Use the QR58 Flame Blaster to destroy 20 Spore Pustules.
Spore Pustules Burned x20
Provided item:

 [QR58 Flame Blaster]
Description
Have you seen the fungus out there in the water? It's growing faster then a baby ravasaur from Un'goro and if we don't get it under control the Gearworks is gonna be ruined like our last village.
Uncle Krixel used to tell me to burn away the red fungus because that's what makes it grow so fast.
You could help us out by taking a flame blaster and clearing out some of those spores down in the shallows.
Rewards
You will receive one of:
Progress
I'd love to be out there burning them spores down but I got paperwork to do here.
Speaking of work, you done yet?
Completion
Hey good job out there. I couldn't have done it any better myself.
On complete of all three, the camera shakes
Kimzee Pinchwhistle says: Whoa! What was that?
Gearworks Citizen says: Miss Pinchwhistle! The "Mother Lode", it just crashed into the mountains south of here!
Gains
Notes
Pick up

 [97] Spore-be-Gone and

 [97] Unwanted Pests before heading out.
Use the quest item flamethrower on red Spore Pustules while killing Spore Drifters and Fungal Hulks. Spore-B-Gone turrets are small mechanical constructs on the islands with a few Costal Spores hovering around them.
Northeast of the gearworks is rare sporebat Blightglow. Immediately west of Blightglow's patrol path, on the small mountain, is a batch of Mysterious Mushrooms. From the northwest side of the mountain, at [62.8, 65.8]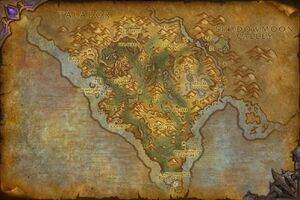 find a path leading up to the mushrooms at [63.6, 67.4]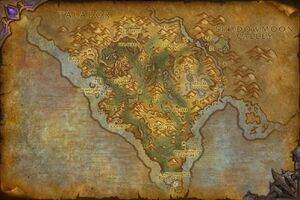 near the end of the path.
Progression
 [97] 

Pinchwhistle Gearworks

(optional breadcrumb)
Complete all of:
 [97] 

The Mother Lode

Complete both:
 [97] 

Follow that Hotrod!

Complete all of:
Complete all of:
 [97] 

Flame On

 [96] 

Kimzee Pinchwhistle
Patch changes
External links