As part of the Unified Community Platform project, your wiki will be migrated to the new platform in the next few weeks. Read more here.
Emperor's Approach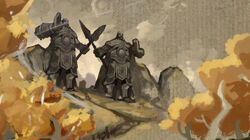 The Emperor's Approach [50, 40]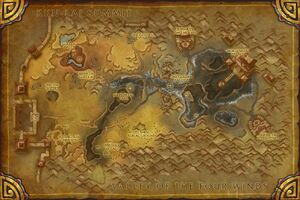 runs from the Golden Stair south to Whitepetal Lake and the Golden Pagoda in north-central Vale of Eternal Blossoms. It also contains the Emperor's Approach Digsite, a Mogu site.
Patch 5.4
The feedback from the Sha of Pride has cut a nasty scar of sha energy all the way from the Summer Fields and Mogu'shan Palace, destroying the Golden Pagoda and draining Whitepetal Lake. The Emperor's Approach has not escaped unharmed as well.
Gallery
Patch changes