Fact-Finding Mission
Objectives
Report to Thisalee at the entrance to Sethria's Roost in Mount Hyjal.
Description
The dragon Sethria must be stopped. We know that her roost is south of here, along the southern ciffs of Hyjal, but beyond that we know little else.
I have sent Thisalee on a fact-finding mission to Sethria's roost. She specifically requested your help - evidently you made quite an impression with the young druid.
Meet Thisalee beyond the tunnel leading to Sethria's Roost. And remember, this is a fact-finding mission - don't do anything crazy!
Rewards
Completion
Ah, <name>! I was hoping to see you out here.
What, Omnuron calls this a 'fact-finding mission?' Bah! Facts are best found on corpses.
Let's do some damage.
Notes
The entrance of the cave is at [33.4, 67.0]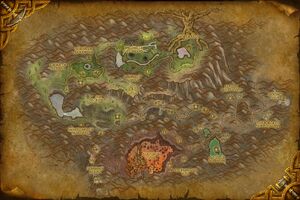 at the southern end of the Flamewake east of the Sanctuary of Malorne. Thisalee is on the other side of the cave at [32.8, 70.8]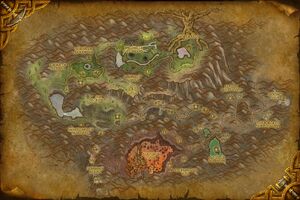 Most of the quests here are to kill dragonkin, a boon to skinners. You may also have Blackened Dragonscales drop as you skin. If there are many non-skinners coming by to complete their quests, stay a while and skin as much as you can, of course taking into account any PvP mechanics.
Progression
Patch changes
External links