Freeing Our Brothers
Objectives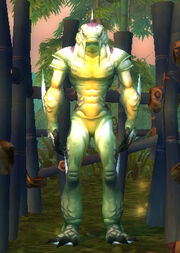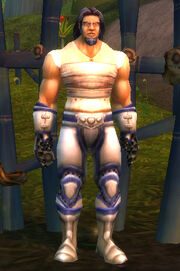 Free 6 Jinyu Prisoners or Alliance Prisoners.
Description
You may be an outsider, but you and I have a common enemy in the hozen.
Many members of my tribe are trapped in cages nearby. I have also seen your... Alliance... soldiers as well.
I canot leave without freeing my brethren, just as you cannot leave without yours.
The Slingtail hold the keys to those cages. Find the keys and free our friends.
Rewards
Progress
Are they freed?
Completion
You have freed my brothers? Good.
We are in your debt.
Gains
Notes
Pick up

 [86] The Path of War and

 [86] Ancient Power before heading out. Go killing, freeing, and looting until all quotas are met.
Progression
Patch changes
External links