Galak Wrangler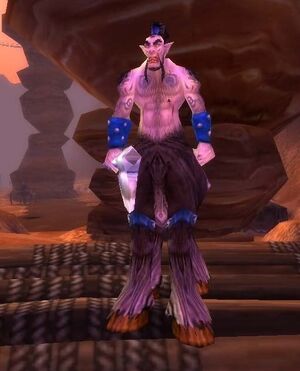 Galak Wranglers are centaur found in Splithoof Heights in Thousand Needles.
Abilities
  Net — Immobilizes an enemy for 2 sec.
  Shoot — Shoots at an enemy, inflicting Physical damage.
  Wrangling Rope — Inflicts Physical damage and pulls the target to the caster.
Objective of

The subject of this section was removed from World of Warcraft in patch 4.0.3a.
Quotes
Cap it!

Find your black gold somewhere else!

Junk shot that thing!

No gold for oil!

There Will Be Blood!

To arms, brothers and sisters! They are destroying the land!
Patch changes
External links