Gar'rok
Gar'rok is a level 98 orc quest giver in Nagrand.
Quests
Throne of the Elements
Ancestral Grounds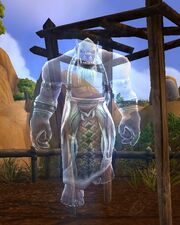 Quotes

Please add any available information to this section.
I am a shaman of the old ways and I care not for the petty conflicts between clans.
Throughout the years many clans have called this valley home, but it has always belonged to the elements first.
Patch changes
External links