Grennix Shivwiggle
Grennix Shivwiggle is a level 74 goblin quest giver located at Conquest Hold in Grizzly Hills. [22.4, 63.9]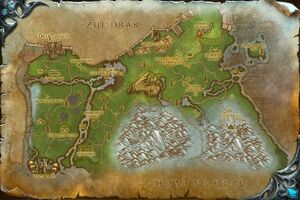 Quests
Quotes
Ladies and gentlemen, gather round the Conquest Pit! Witness the battle of <race> vs bear and place your bets with confidence!

Just when you think you've seen it all! <Name> will square off with an authentic Grizzly Hills crazed furbolg in front of your very eyes here at the Conquest Pit! Place your bets, folks!

Gather round, folks! Grab a warm drink and find a good seat for you're about to witness a showdown between <race> and machine!

Straight out of Thor Modan and made of 100 percent authentic... metal... here is Rustblood, the lightning-powered iron golem!

Ladies and gentlemen... gather round the pit!

In one corner we have... <Name>, truly a world class <class>. Slayer of reptiles, mammals, mechanical constructs and the odd dragon...kin. You've never seen another <race> like <him/her>.

In the other corner, a serial killer, mass defenestrator, sentenced to death multiple times by noose and by blunt instrument! Horgreen... Hellcleave! Ladies and gentlemen... place your bets!

Ladies and gentlemen! Well... let's just say you don't want to miss this one!
Gallery
Patch changes
External links