Heart of Wind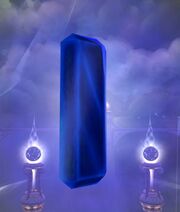 The Heart of Wind is a lootable chest located in the Throne of the Four Winds. It appears after Al'Akir is defeated. It will spawn around where the chest of Al'akir was when defeated.
Contents
Patch changes
Patch 4.1.0 (2011-04-26): Al'Akir will now drop random necklaces and cloaks as well as helm or shoulder tokens in addition or in some cases instead of his current loot.

Patch 4.0.3a (2010-11-23): Added.

External links