High Chance of Rain
The subject of this article was removed from World of Warcraft in patch 5.4.0.

This includes items and quests that can no longer be obtained or are now deprecated.
The in-game information in this article is kept purely for historical purposes.
High Chance of Rain

Start
End
Level
Type
Category
Experience
Reputation
Rewards
Repeatable
Objectives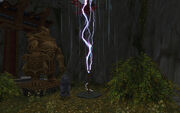 Destroy the Stormcaller staves.
Description
The mogu are conjuring some kind of sinister storm upon the Golden Stair. Generally, mogu and lightning are not a particularly pleasant mix. I say we stop them.
You should be able to find their Stormcaller staves preatty easily, considering the giant arcs of lightning extending up from them. Mind knocking them over or destroying them or something for me? I sure would sleep better.
Rewards
Progress
If they were rice farmers, they could make a killing with rain on demand. These mogu really are reaching for the wrong calling in life.
Completion
It's a lot brighter out! And not just thanks to your sunny smile.
Way to go!
Gains
Notes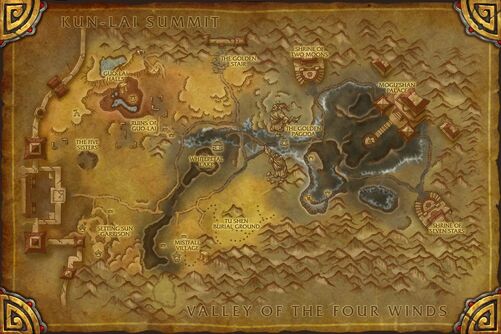 Progression
Patch changes
External links