Horde Embassy
The subject of this article was removed from World of Warcraft in patch 4.0.3a but is present in World of Warcraft: Classic.

The subject of this article does not exist on the retail realms anymore.
The categories should reflect this, and should not include retail realm categories.
For the new embassy, see Orgrimmar Embassy.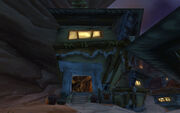 The Horde Embassy was the visitor's center in Orgrimmar.[44, 75]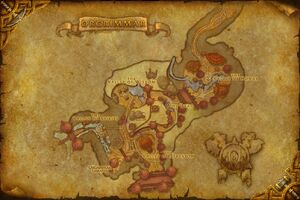 The building was destroyed during the Shattering and was not rebuilt. In its place a ramp was made leading to the upper valleys.
The guild vendors have moved next to Grommash Hold at a stand labeled Guild Services.
NPCs