Joachim Brenlow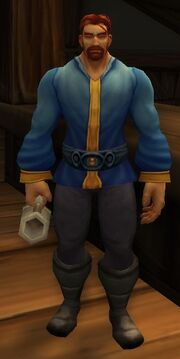 Joachim Brenlow is a level 30 drink vendor located in the Blue Recluse in the Mage Quarter in the human capital city of Stormwind City.
Vendor information
Quotes
Gossip
Welcome to the Blue Recluse, where the magically inclined gather to blow off steam. Though not literally of course. What can I get for you <sir/ma'am>?

 I want to browse your goods.
See also
External links