Kieran Stonebrow
Not to be confused with Kieran or Gryphonrider Kieran.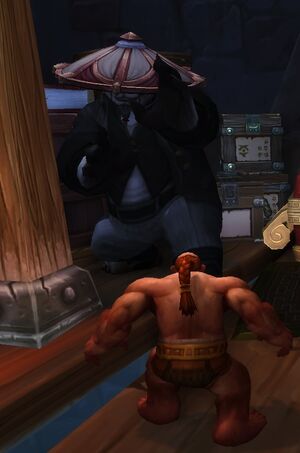 Kieran Stonebrow is a dwarf located at the Black Market in the Underbelly. He is in trouble with Madam Goya as his payment for a set of Dreadnaught's Battlegear has been lost in the mail.
Relatives
| | |
| --- | --- |
| | This section includes speculation on characters that might be related, usually because they may share a last name. It should not be taken as representing official lore. |
He may be related to Foreman Stonebrow, Dagnar Stonebrow, Sergeant Stonebrow, Ingrys Stonebrow, Jormund Stonebrow, and Greta Stonebrow.
Patch changes
External links