Laosy Scouting
The subject of this article was removed from World of Warcraft in patch 5.4.0.

This includes items and quests that can no longer be obtained or are now deprecated.
The in-game information in this article is kept purely for historical purposes.
Laosy Scouting

Start
End
Level
Type
Category
Experience
Reputation
Rewards
Repeatable
Objectives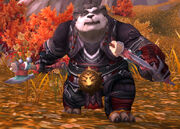 Rescue Lao Softfoot.
Description
Lao Softfoot got himself captured again up on the Golden Stair. I'm not going to make any excuses for him, he's a lousy rogue.
We probably shouldn't just leave him there though. Could you go find him?
Rewards
Progress
Lao needs to take a lesson from his brother, He. When you're sneaking around a hostile mogu camp, being a loudmouth isn't an asset.
Not that it ever is, I guess.
Completion
You're a good <man/woman>, helping that silly rogue out more than he deserves.
Gains
Notes
Lao will be found in a random mogu cage on the Golden Stair. Interact with the cage to free him:
Lao Softfoot says: Thanks!
Followed by one of:
Lao Softfoot says: I'm getting rusty... and my lockpicks are too apparently.
Lao Softfoot says: I've made a mental note, mogu are light sleepers. Pass the word.
Lao Softfoot says: What took you so long? I almost thought they weren't going to send someone for me this time... my heart frowned a little.
Lao Softfoot says: You know, I've been stuck in these cages watching the mogu a lot, but I'm pretty sure I've never seen a girl mogu. What's with that?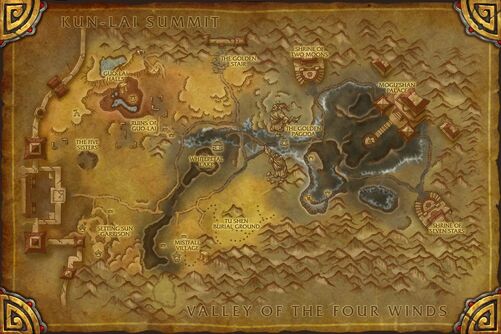 Progression
Patch changes
External links