As part of the Unified Community Platform project, your wiki will be migrated to the new platform in the next few weeks. Read more here.
Mak'gora (film universe)
For the duel from the main universe, see Mak'gora.
The mak'gora is an ancient tradition for the orcs. It is a duel fought to the death between participants. It can be fought hand-to-hand or with weapons, but the use of magic is considered cheating.
Known mak'gora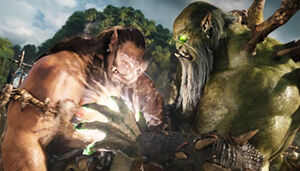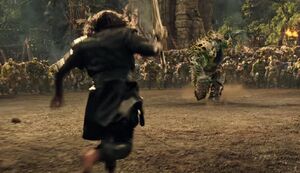 Videos
References