Malik the Unscathed
"Heroes never die."
Malik the Unscathed is a level 90 mantid paragon found in the Dread Wastes. First found and awakened in the Clutches of Shek'zeer[44, 41]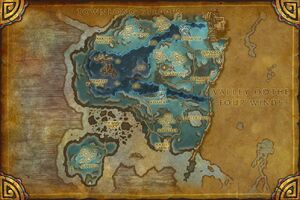 he proceeds to Klaxxi'vess to aid the Klaxxi.
During the quest

 [90] The Empress' Gambit, Imperial Vizier Zor'lok kills Malik. Should players still need his enhancement, the Halberd of the Unscathed can be found on the weapon rack in Klaxxi'vess.
Locations
Quests
Quotes
Greeting
I stand ready.
The Klaxxi have called.
Much has changed.
We have mutual goals.
Speak, Wakener.
Pissed
I serve the Klaxxi immortal! Who do you serve?
Some sort of "King" or "Warchief" probably, born in this century!
Let me make this clear, Lorewalker!
I have pass gas that blasted longer than your entire civilization!
Farewell
You are dismissed.
The cycle is eternal.
Fight well.
Lay waste to our foes.
Mantid are born with little on their mind but a lust for battle. Participation in a swarm is not only a cultural rite of passage - it is the catalyst for our physical maturation.
Only those who return from battle can develop from a swarmborn into a fully-aware, individual citizen.
Klaxxi enhancement
The trick, Wakener, is to be like water. Do not resist your enemy's force - simply flow with it. Let his blows drift past you. Then IMPALE HIM.
Dialogues

Main article: In Her Clutch#Notes
Main article: The Empress' Gambit#Notes
Trivia
Patch changes
References
External links