Maziel's Revelation
Objectives
Find Maziel's Journal at the Lower Silvermarsh in Deepholm.
Description
The notes continue Maziel's rambling research into the properties of quicksilver and mercurial oozes.
He appears to have made a major discovery. He mentions hiding his journal in the Lower Silvermash to the southwest.
Completion
Maziel's journal appears to be undamaged by the mercury.
Notes
This quest is automatically offered upon the completion of

 [82] Twilight Research. Fly down to the southwest to reach the Lower Silvermarsh. On the island at [67.2, 70.2]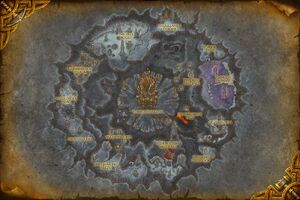 inside the mercury pool is Maziel's Journal.
Progression
Optional breadcrumbs:
Patch changes
External links