As part of the Unified Community Platform project, your wiki will be migrated to the new platform in the next few weeks. Read more here.
Mindlost Bloodfrenzy
Mindlost Bloodfrenzy
Use: Teaches you how to summon this companion.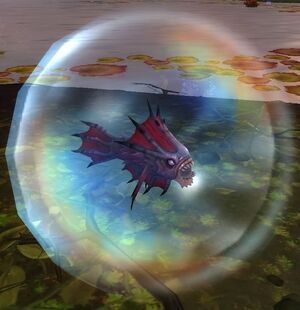 Mindlost Bloodfrenzy is a frenzy companion that drops from Blackwater Behemoth in the Eternal Palace.
Pet Journal
In the fathomless depths beyond the Eternal Palace, minds are lost in the blackness.
Battles
Patch changes
External links
Battle pet types
Aquatic battle pets