Nar'thalas Academy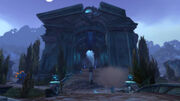 The Nar'thalas Academy is a destroyed academy once full of knowledge for the night elves to learn the arcane magics[1] found in the Ruins of Nar'thalas in Azsuna.[54, 40]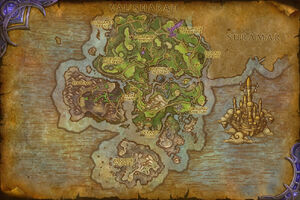 Using

 [Key to Nar'thalas Academy] teleports to time before it was destroyed. Instructors can start their classes which are required in order to fight the Elya Azuremoon and gain the Headmaster / Headmistress titles.
The mages of Nar'thalas were known to craft wands of exceptional quality.[2]
Areas
NPCs

Please add any available information to this section.

Gallery
See also
References
^   [110] 

The Keys to Success

^  [110WQ] 

Advanced Wanding