As part of the Unified Community Platform project, your wiki will be migrated to the new platform in the next few weeks. Read more here.
Nell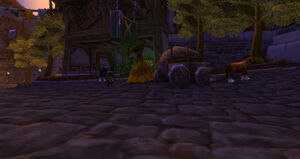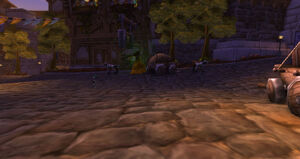 Nell, is a level 70 horse located at the final Plagues Grain Crate in the Culling of Stratholme wing of the Caverns of Time. He, Pepper and Bartleby Battson arrived in Stratholme after receiving a grain shipment from Andorhal.
During the The Deaths of Chromie, it has been revealed that Pepper and Nell made their way inside Stratholme. The two horses ate the gain and soon turned into Risen Steeds.
Patch changes
External links