As part of the Unified Community Platform project, your wiki will be migrated to the new platform in the next few weeks. Read more here.
Orc village (The Massacre)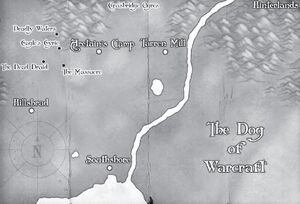 A small orc village was nestled in the hills around Hillsbrad Foothills. It was destroyed by the forces of Aretain Naris, and all the orcs there were massacred. The only survivor was Na'uga and her child.[1]
References