Ornate Mithril collection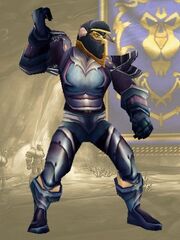 An item collection. This is not a true set; there are no bonuses if you wear more than one or all of this set.
The members of the Mithril Order wear parts of this armor collection.
Details
Type
Made by

Blacksmiths via the Mithril Order quest chain
Materials Required
Stats
Targeted Classes
Ornate Mithril Plate Items
Note that the first three items are quest objectives of the last three quests.