As part of the Unified Community Platform project, your wiki will be migrated to the new platform in the next few weeks. Read more here.
Pestilent Scar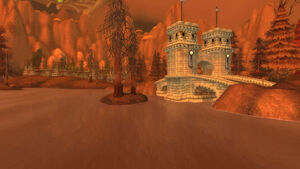 The Pestilent Scar is a deep lake in the blighted earth of the Eastern Plaguelands.[69, 56]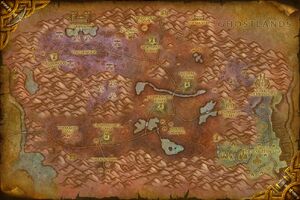 Unlike the Infectis Scar, however, the Pestilent Scar appears to be a natural gorge, possibly a lake that dried up after the Plague of Undeath struck. The Pestilent Scar was flooded to the rim, though still it is home to the oozes. A series of bridges constructed by the Argent Crusade serve as crossing points.[1]
Gallery
References
External links