Pet Rocks
Objectives
Find Navarrogg's pets.
Description
I raise creatures born of the earth to help defend myself and my people. When I was captured, I ordered them to stay behind at our home, but they are often disobedient and likely tried to follow me.
If they did, I fear the Bloodtotem may have captured them, or worse. In my current state, I can't muster the strength to find them. If you find them, it would be much appreciated.
Rewards
You will receive: 15

40
(at level 100)
Progress
These beasts are not terribly bright, but they are loyal in their way.
Completion
Frag has fallen? The youngest of my pets was perhaps my most dear...curse the Bloodtotem and their cruelty!
Gains
Notes
Frag is found lying dead on an island in the middle of small lake at [45.3, 27.6]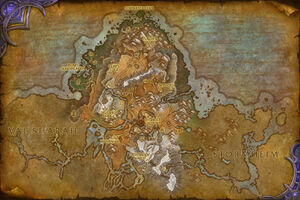 . Upon attempting to resuscitate the shardling, the following message is seen:
Torok Bloodtotem yells: Pity... that wretched shardling isn't moving? Its death was neither quick nor painless, I assure you.
Gravel is located at [43.5, 33.7]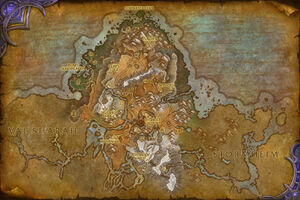 .
Finally, Shard is found at [43.5, 28.4]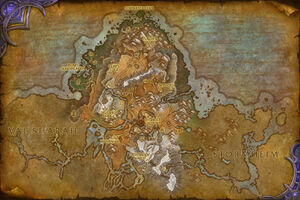 .
Progression
Patch changes
External links