As part of the Unified Community Platform project, your wiki will be migrated to the new platform in the next few weeks. Read more here.
Proving Grounds (subzone)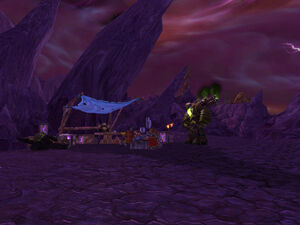 "The Proving Grounds" redirects here. For the game feature, see Proving Grounds. For the quests with the same name, see Proving Grounds (quest).
The Proving Grounds is an area of broken plains just east of Area 52. It is the site of a small goblin camp and little else, but the name is presumably given because it has in the past seen several battles between the goblins of Area 52 and outside dangers such as the nearby Burning Legion and roaming wild beasts.
External links