Ritual Artifacts
Ritual Artifacts

Start
Pei-Zhi [44.2, 15.0]
End
Pei-Zhi [44.2, 15.0]
Level
86 (Requires 85)
Category
Jade Forest
Experience
110000
Rewards
9 80
Previous
 [86] 

An Urgent Plea

Next
 [86] 

A Humble Offering
Do not take the practice of spirit-binding lightly. If the mogu are creating simulacra, you can be certain they're preparing for war.
Objectives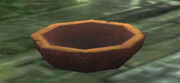 Bring Pei-Zhi a Chipped Ritual Bowl, a Pungent Ritual Candle, and a Jade Cong from the Terrace of Ten Thunders.
Description
So many spirits held in captivity here... I can feel them everywhere. Even the walls are a cage for the long-dead.
<Name>, we cannot simply break the sorcery over this place - doing so would release countless agonized souls to wander the earth. They will need a beacon, something to guide them.
With your help, I can create a tan-chao: a bridge from this world to the heavens. For this ritual, I'll need a bowl, a candle, and a jade cong. You should be able to find them all within the ruins.
Rewards
Progress
Have you found the items we need for the ritual? We cannot guide these spirits back without them.
Completion
Good work. With these, I can complete the ritual to send all of the spirits here--including myself--back where they belong.
Gains
Notes
Pick up

 [86] Vessels of the Spirit and

 [86] The Wayward Dead before heading out.
Kill mogu, use the staff on the spirits, and find the three items.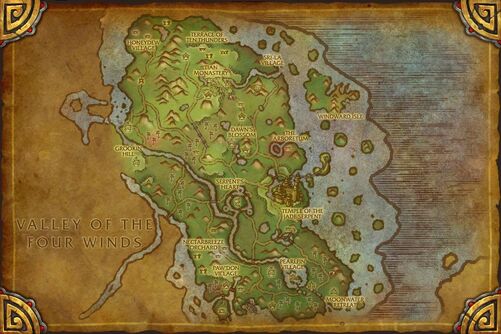 Progression
Patch changes
External links