Sardis the Elder
Sardis the Elder

Start
End
Level
Category
Reputation

Alliance:

Horde:

Rewards

 [Coin of Ancestry]
Rewards
Completion
It is good to know the people of this land still pay homage to the olden races. I bid you well, <name>, and offer you this token...
Notes
Elder Sardis is located at [59, 66]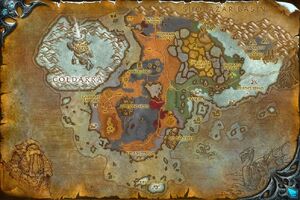 . This is to the North East of the Keep, right by the water's edge outside the wall.
External links