Sethria's Brood
Objectives
Slay 12 of Sethria's Minions: Any combination of Twilight Dragonkin or Twilight Dragonkin Armorers.
Sethria's Minion Slain x12
Description
First order of business is to thin the herd here. This place crawls.
Let's start slaughtering these dragonkin and worry about why they're here later.
Rewards
Progress
Have you delivered a message?
Be sure to take flight, too, and hunt Sethria's minions on the other ledges.
Completion
You're good at this.
I like you.
Notes
Pick up

 [81] A Gap in Their Armor before heading out. Head south and start killing. Keep an eye out for the Codex of Shadows at [31.3, 77.1]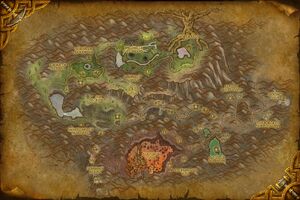 too. It starts

 [81] The Codex of Shadows.
Progression
Patch changes
External links