As part of the Unified Community Platform project, your wiki will be migrated to the new platform in the next few weeks. Read more here.
Shark (tavern)
For the creature, see shark.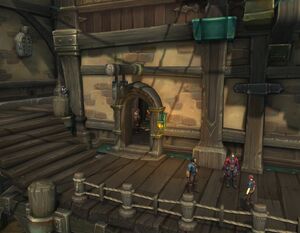 The Shark is located in Crosswind Commons in Boralus. Although lodgings are seemingly available upstairs, the establishment does not function as an inn.
NPCs