As part of the Unified Community Platform project, your wiki will be migrated to the new platform in the next few weeks. Read more here.
Smoldering Chest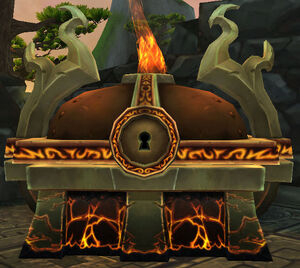 There are two Smoldering Chests in the yaungol territories of Timeless Isle. One inside the ruins of a building at [54.0, 78.1]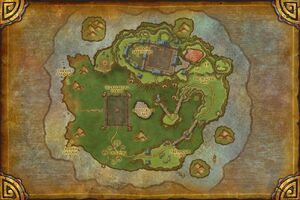 in the Firewalker Ruins, and another at [69, 33]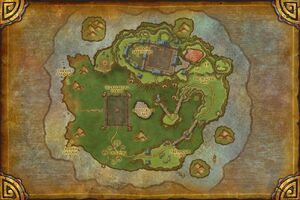 in the Shrine of the Black Flame. Each may only be opened once per character.
The chests are well-guarded, and thus contain more coins and tokens than other chests on the Isle. They each have roughly 300
[Timeless Coin] and 2 Timeless armor tokens.
Loot check macro
To check whether the specified chest has been looted, copy and paste this command into the chat window:
/run print(IsQuestFlaggedCompleted(<ID>))

If a "true" appears in the chat window, the specified chest has been looted; "false" indicates the opposite.
| ID | Chest |
| --- | --- |
| 33208 | Shrine of the Black Flame |
| 33209 | Firewalker Ruins |
Achievements
Patch changes
External links
| Firewalker Ruins | Shrine of the Black Flame |
| --- | --- |
| | |