Stabled Sunreaver Hawkstrider
Stabled Sunreaver Hawkstrider is a level 80 hawkstrider mount found at the Argent Tournament Grounds in Icecrown. [75, 23]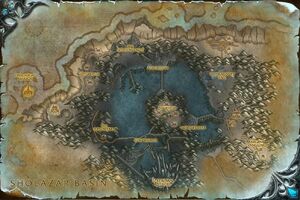 This creature can be mounted.
Sunreaver Hawkstrider
A [Horde Lance] is required to be equipped to ride and use these abilities:
Notes
This is the first mount Horde players use to practice their mounted combat skills, before starting the quest to becoming their own race's champion.
Once the journey to becoming a champion this mount can no longer be used.
External links