Starfire
The subject of this article was removed from World of Warcraft in patch 7.0.3.

This includes items and quests that can no longer be obtained or are now deprecated.
The in-game information in this article is kept purely for historical purposes.
Starfire

Level 10 Balance druid ability
40 yd range
3% of base mana
3 sec

cast

A Lunar spell that causes (238.08% of spell power) Arcane damage to the target.

Usable by
Class
Properties
Type
School
Cooldown
Other information
Level learned
Improvements
The very heavens echoed the druid's rage and opened up at his command.[1]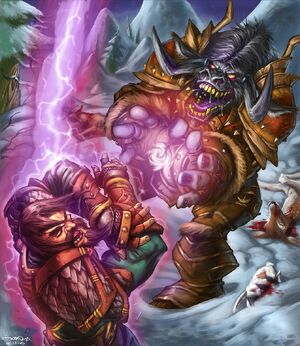 Starfire is a direct damage offensive druid spell that deals a large amount of arcane damage. It is a major part of a Balance druid's rotation, generating 20 Solar Energy towards the Solar Eclipse.
Improvements
Notes
This spell provides less damage per second than

[

Wrath

]

, but is more mana-efficient.
Tips and tactics
Trivia
Patches and hotfixes
See also
References
External links