As part of the Unified Community Platform project, your wiki will be migrated to the new platform in the next few weeks. Read more here.
Summon Dawnforge Ram
Summon Dawnforge Ram

global cooldown
1.5 seconds

cast

Summons a Dawnforge Ram, which serves as a mount.

Usable by
Class
Properties
Type
School
Cooldown
Summon Dawnforge Ram is a type of ram used by a dwarf paladin as a mount. It is learned automatically at level 20, and increases movement speed by 60%.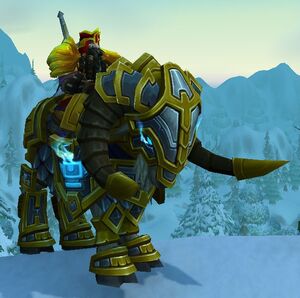 Patch changes
External links
Mount family
Specific types