The Codex of Shadows
The Codex of Shadows

Start
End
Level
Category
Experience
Reputation
Rewards

78

Previous

 [81] Fact-Finding Mission

Next

 [81] Egg Hunt
Objectives
Report what you've discovered to Thisalee Crow at Sethria's Roost in Mount Hyjal.
Description
<This elaborate book contains hundreds of vellum pages bound within a slate cover. It's written in many languages, most unfamiliar. Carefully inked illustrations depict sorcers or even entire buildings vanishing into curtains of shadow.>
<Many illustrations depict magical artifices like those you see around camp. You suspect the dragon Sethria is trying to keep something hidden. Thisalee will want to hear about this!>
Rewards
You will receive: 78
Completion
They're doing what?
They're cloaking something? Of course - so our aerial scouts can't see anything with our eagle-eyes!
Notes
While out and about for

 [81] Sethria's Brood and

 [81] A Gap in Their Armor at Sethria's Roost, keep an eye out for the Codex of Shadows at [31.3, 77.1]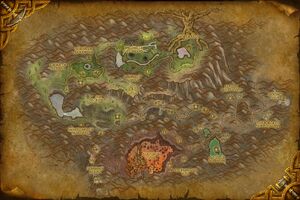 .
Progression
Patch changes
External links