The Displaced Paleblade
The subject of this article was removed from World of Warcraft in patch 5.4.0.

This includes items and quests that can no longer be obtained or are now deprecated.
The in-game information in this article is kept purely for historical purposes.
The Displaced Paleblade

Start
End
Level
Type
Category
Experience
Reputation
Rewards
Repeatable
Objectives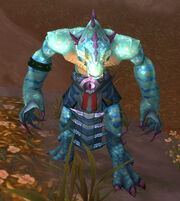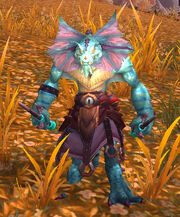 Kill 8 Paleblade Saurok.
Paleblade Saurok slain x8
Description
<He looks down at the dead saurok at his feat, looks up at you, then points out down the lake shore. It seems he wants you to find and kill more of these saurok.>
Rewards
Progress
<He stares at you blankly.>
Completion
<He smiles at you and nods his thanks.>
Gains
Notes
Plenty of saurok around Whitepetal Lake.
Progression
Patch changes
External links