As part of the Unified Community Platform project, your wiki will be migrated to the new platform in the next few weeks. Read more here.
The Fate of Morbent Fel
Objectives
Search Forlorn Rowe for signs of Morbent Fel.
Description
Before I was lost to the woods, the last thing I remember is Morbent Fel. He was a vile necromancer, and the reason this land swarms with so many vile undead.
I asked an adventurer to help me put an end to him. I thought they did! But Sister Elsington tells me the land still crawls with ghouls and spectres ripped from the grave.
Morbent Fel should have breathed his last in the house on Forlorn Rowe, north of Raven Hill Cemetery. Go there and see what's become of him...
Progress
What did you find?
Completion
His clothes and bloodstains? If it's not tricks, it's something worse...
Rewards
You will receive: 17

Notes
Forlorn Rowe is at the northwestern corner of the Raven Hill Cemetery, at the northern end of the zone. Enter the house at [17.6, 33.4]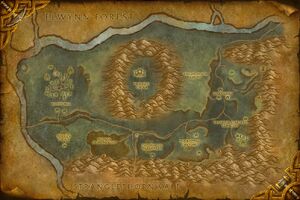 and head upstairs, where at [17.0, 33.4]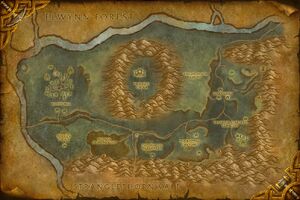 in the center of the bedroom is a Bloodstained Hat.
Interact with the hat, then exit the house. Before returning to Raven Hill, turn north and run about 100 yards due north to find at [17.7, 29.1]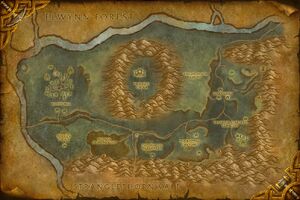 A Weathered Grave, which starts the Morgan Ladimore chain via

 [25] The Weathered Grave. Hold on to The Weathered Grave for the moment and return to Raven Hill to continue the Morbent Fel story.
Progression
Optional Breadcrumb:

 [24] Part of the Pack
Patch changes
External links