The Planar Edge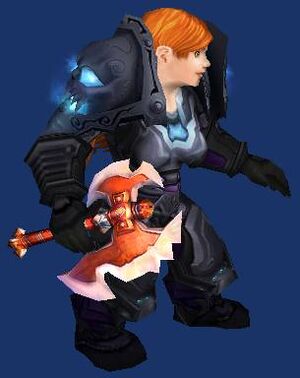 The Planar Edge is a main-hand specialty axe made by Master Axesmiths who are the only ones who can wield it. It gives a bonus to critical strike rating and attack power.
Source
This item is crafted with Blacksmithing (350); taught once by trainers.
As an ingredient
Blacksmithing
Notes
The pattern was previously available as part of the Axesmith specialty of Weaponsmithing specialization.
External links