As part of the Unified Community Platform project, your wiki will be migrated to the new platform in the next few weeks. Read more here.
The Three Winds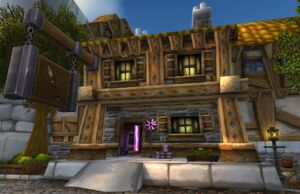 The Three Winds[50.7, 60.7]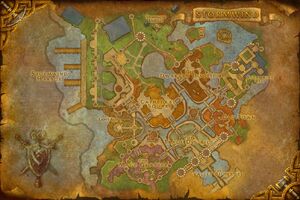 is an ethereal-run shop found within the Canal District of Stormwind City. Formerly the location of The Finest Thread, it is located behind The Stockade, across the water and bordering Cathedral Square. Utilizing their ethereal technomancy to create a lucrative business, the ethereal offer a variety of services here, including void storage, transmogrification, and item upgrades.
Inhabitants
Notes
Patch changes